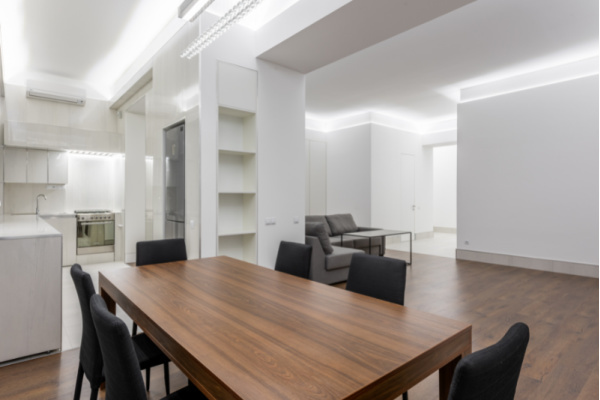 Are you planning on renovating your basement? There are many different types of basement renovations depending on the needs of you and your family. One renovation that has been gaining popularity is to build a basement suite.
What exactly is a basement suite? A basement suite is a self-contained unit that is attached to or contained within a single-family residence. This means the suite has its own entrance, a separate kitchen, a bathroom and at least one bedroom.
If you are thinking of adding a basement suite to your home, here are some of the potential benefits:

Additional Revenue

One of the most common uses of a basement suite is to supplement your income by using it as a rental unit. Vancouver is often listed as one of the most desirable places in the world to live, which means that there is no shortage of tenants looking for places to rent. As a landlord, you will have the chance to offset your mortgage payments but there are also many tax deductions that you will now qualify for. If you're not ready to take on a long-term tenant, you may want to look into the possibility of a short-term rental. Be sure to check your local bylaws first!
More Space for your Family

Not everyone builds a basement suite with the sole purpose of renting it out. Many homeowners use their basement as extra space or bonus rooms for their family. Basement suites are perfect for extra bedrooms, home gyms, home offices or a secondary living room, just to name a few options.
Many members of the sandwich generation are creating basement suites that can be used by their young adult children or their elderly parents. With the housing market being out of reach for some people, it can be the perfect place to give them their own independence, with the benefit of being not too far away from home.

Room for Long-Term Guests

If you have friends and family that visit often, or for an extended period of time, they can use your basement suite as an alternative to staying in hotels or sleeping on a couch. This will allow them to have their own space while visiting and allow everyone some freedom during their visit without the stress of having a home packed with guests.

Boost Property Value

When the time comes to sell your home, having a finished basement suite will help demand a competitive price for your home. Potential buyers will view the home as having an additional revenue source that's move-in ready. This value-add to your home will be a definite return on your renovation investment.
Are you looking for an alternative to a laneway home? A basement suite could fulfill your needs. George Martin of Well Balanced Designs is one of Vancouver's leading Design-Build experts, with over 46 years of experience in construction and renovations. He is familiar with Vancouver's building types and materials, from basement suites to laneway homes and Yaletown condos to Westside single-family homes and larger homes on the North Shore. Schedule a call with George today to discuss your needs.

George Martin
Owner and Project Manager
Contact Me