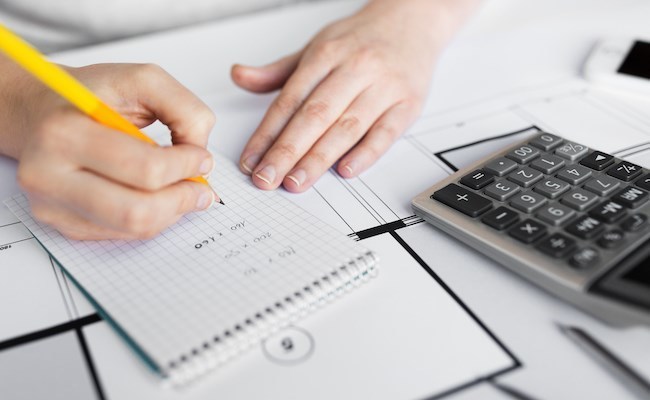 If you are planning on constructing a new home or renovating your existing space, you will find that the two most popular pricing methods used are fixed pricing and variable pricing. Each has its own set of advantages. It is important to know the difference between the two so you can stay within your budget and hopefully avoid any unexpected costs during your construction/renovation project.
Fixed Pricing - This pricing method assures that the specific work laid out in your contract and design will be done for the price quoted. It should be noted that this does not take into account certain factors like when work must be added, subtracted, or even changed that is not part of the initial contract, however, when done correctly, the fixed price contract should remain very close to the initial quote.
Here are some of the advantages of using fixed pricing:
Project Details Are Worked Out Upfront - Unlike Variable Pricing, all the details are worked out and specified upfront. These include complete scope of work, detailed drawings, trades and suppliers used, down to the smallest design details.
Timeline Incentives for the Contractor - It is advantageous to the contractor/builder to get the work done in a timely manner to keep labour costs on budget and allow them to free up labour when it is time to move onto their next job.
Easier Financing - Lending institutions look more favourably on a project that has a fixed price contract.

Variable Pricing - This pricing method means that these contracts charge you cost plus a markup of 20% - 25% on top of the cost of all labour and materials. Using this method, the total cost of the project given is only an estimate. If the costs are higher than estimated, all additional costs are passed on to the client rather than being absorbed by the contractor. The contractor makes his markup no matter what the costs.
Here are some of the advantages of using variable pricing:
More Flexibility in Decision Making - If you are a person who tends to change their mind, during the design / build project you would be able to do this more easily since very few decisions would need to be made upfront but this is reflected in additional costs.
Possible Lower Costs - Pricing is based on the estimated value of goods and labour. If the actual costs are lower, these would be passed on to you.
While both fixed and variable pricing can be advantageous, by comparing the two you may see more disadvantages for one method over the other. So it can really depend on what you are more comfortable with. If knowing the full costs upfront with no surprises makes more sense to you then a fixed price contract might be best for you. However, if you tend to change your mind during the design/build process, you might prefer a variable price contract.
Note: Well Balanced Designs recommends fixed price contracts to their clients because over the years they have found that clients enjoy the process more knowing the outcome before the project starts. This is because the responsibility for getting the project completed on time and on budget lies solely with the contractor.
Do you have a construction or renovation project in mind? Do you want to make your living space work better for your family? Are you planning a new build? George Martin of Well Balanced Designs is one of Vancouver's leading Design-Build experts, with over 46 years of experience in construction and renovations. He is familiar with Vancouver's building types and materials, from laneway homes and Yaletown condos to Westside single-family homes and larger homes on the North Shore. Schedule a call with George today to discuss your needs.

George Martin
Owner and Project Manager
Contact Me