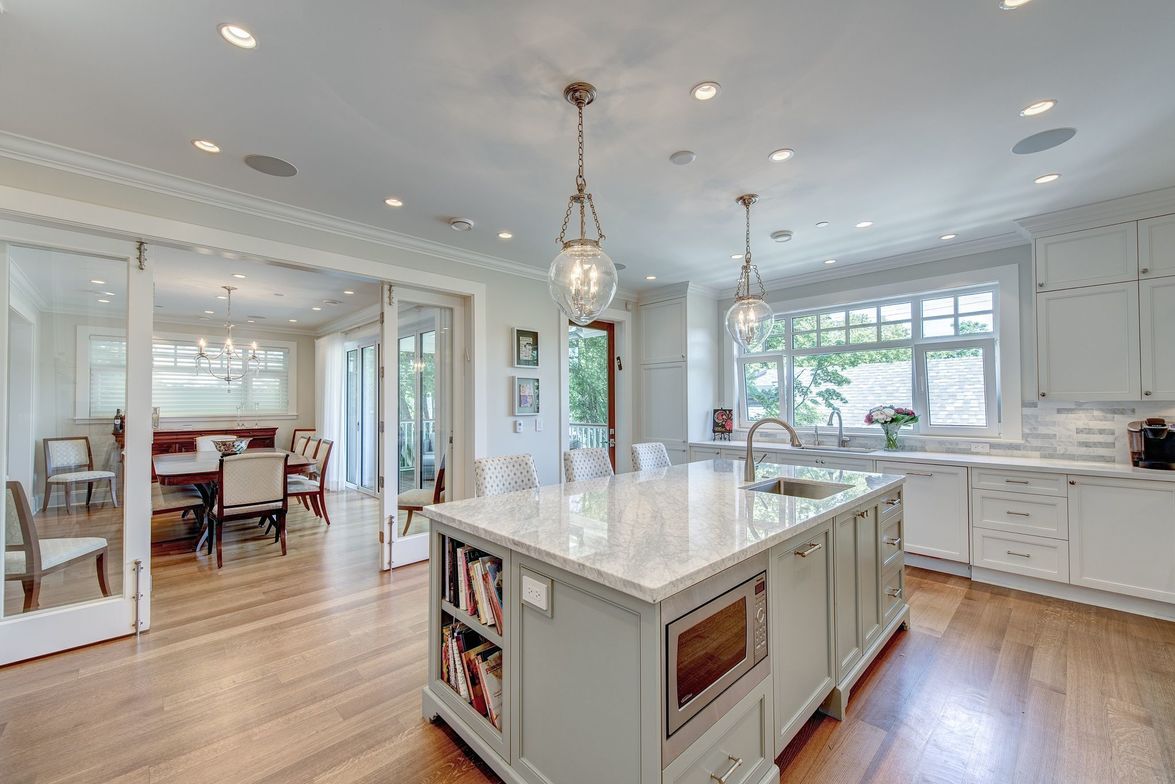 Are you planning on having your home renovated? One thing to consider is the type of flooring you will put in your home. This can be a big decision as there are many different factors to consider such as durability, comfort and style. For this reason, it is important to have an understanding of the flooring options available to ensure you choose flooring that will best suit your needs. To help you make the best decision, we have put together a guide with 5 different flooring options.
1. Hardwood Flooring
Hardwood is a popular flooring option. There are many varieties to choose from, with different colours and styles to match your design needs. Solid hardwood flooring will bring elegance and luxury to your home. While hardwood flooring can be expensive compared to other flooring choices, it can be resurfaced to retain its luxurious feeling.
2. Natural Stone Tile Flooring
Natural stone tile is a classic flooring option. Materials like granite, marble, travertine and sandstone are all great choices and come in many different styles and colours. Natural stone is great for radiant heating as it is insulated for warmth and it is eco friendly. While most natural stone is very resilient, it can easily chip or scratch which can lead to expensive repairs. One thing to keep in mind is that different stone finishes will require different levels of maintenance. For example, a polished marble surface will show scratches and scuffs easier than a tumbled one.
3. Luxury Vinyl Flooring


Luxury vinyl flooring is another popular flooring option for your home. It is durable, waterproof and comes in a variety of colours and finishes. It is made up of multiple layers that are able to withstand moisture, heavy foot traffic, scratches, and spills making it a very durable option for the home. This flooring option works well for the whole house including the kitchen and bathrooms. It should be noted that the installation for vinyl flooring requires a flat sub-level which means experts may need to be brought in to level your sub-flooring.
4. Ceramic and Porcelain Tile Flooring


Ceramic and porcelain tile flooring are beautiful options for high-traffic and moisture-prone areas in the home such as the kitchen, bathroom and entryways. These tiles are hard-wearing and come in a variety of looks and designs. Keep in mind that ceramic and porcelain tiles can be difficult to install and can chip and scratch under heavy use.
5. Carpet
Carpet is a cost-effective solution to flooring. It has been a very popular option in the past but now it is not typically used throughout the home. Rooms such as bedrooms are still a great place to use carpet as it is soft on the feet and provides thermal insulation. It is also great for soundproofing. It should be noted that carpet also traps dust, pollen and other particles which can help to remove them from the air. Because of this, however, carpets can absorb odours and require routine cleaning. A professional deep cleaning is recommended once a year to maintain it. A downside of using carpet is that it will not last as long as other flooring options and it is susceptible to stains.
Do you have a construction or renovation project in mind? Do you want to make your living space work better for your family? Are you planning a new build? George Martin of Well Balanced Designs is one of Vancouver's leading Design-Build experts, with over 46 years of experience in construction and renovations. He is familiar with Vancouver's building types and materials, from lane homes and Yaletown condos to Westside single-family homes and larger homes on the North Shore. Schedule a call with George today to discuss your needs.

George Martin
Owner and Project Manager
Contact Me