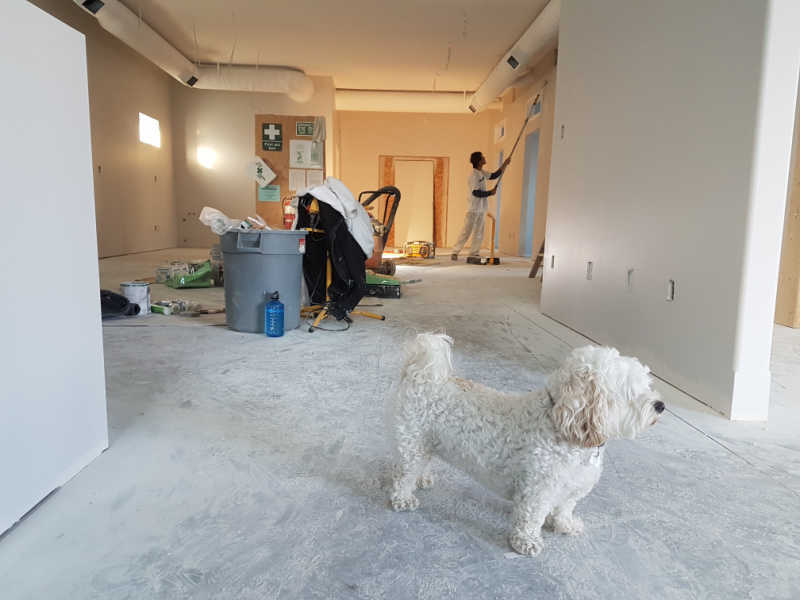 A home renovation can be a fun and exciting time as you watch your dream home become a reality. However, the renovation process can require a lot of patience from the homeowner. The bigger your renovation project, the more likely you are to feel stress. This is why we have put together a list of tips and tactics to help you survive your next home renovation.
Budget First
Before your renovation even begins, it is a good idea to set your budget and to plan to stick to it. A good rule of thumb is that the majority of your budget should be spent on renovation professionals. Just remember that any renovation can carry an element of risk, and sometimes the true condition of the home won't be seen until after the work has begun. This is why it is a good idea to build in a contingency fund to deal with unexpected situations and expenses that may arise.
Declutter the Space
Clear your space of any unused or unnecessary items before the renovation. This will leave you with less stuff to pack up or move from room to room during your renovation. A simple way to temporarily clear items from your home is to rent a small storage container that can hold furniture or other big items during a renovation.
Consider Other Accommodations During the Renovation
A wonderful way to survive a home renovation is to temporarily move out of the home. Remember that construction is dirty and noisy. At regular intervals, your water and electricity may need to be turned off. This will cause inconveniences and add to your stress. If your schedule and budget allow, consider using the renovation time for a vacation or even a staycation at a local short-term rental or hotel.
Set up Alternative Living Spaces
Since it is not always feasible to move out of your home temporarily, you will need to plan ahead and create alternative living spaces. The best way to go about this is to try and find a space in your home that can accommodate the same function as what's being remodelled. It is also a good idea to use temporary barriers and alternate routes to help keep your new alternative spaces away from the dust, noise, and dangers of an active worksite. Always remember to have some backup plans in case those new spaces do not function as you had intended.
Protect your Kids and Pets
The safety of the most vulnerable members of your family is especially important during a renovation. A straightforward way to help protect your kids and pets is by assigning separate work and traffic spaces for your family and the renovation team. This helps to keep the dirt and debris from the renovation contained to specific areas of the home. If necessary, set up temporary barriers and schedule times to restrict access to certain areas when the renovation work is going on.
Are you planning a home renovation? George Martin of Well Balanced Designs is one of Vancouver's leading Design-Build experts, with over 46 years of experience in construction and renovations. He is familiar with Vancouver's building types and materials, from lane homes and Yaletown condos to Westside single-family homes and larger homes on the North Shore. Schedule a call with George today to discuss your needs.

George Martin
Owner and Project Manager
Contact Me